Monday October 3, 2022
Finances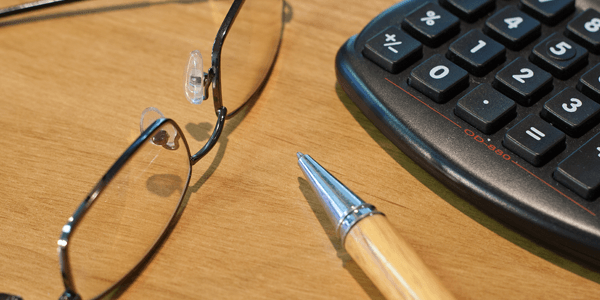 MillerKnoll Reports Earnings
MillerKnoll, Inc. (MLHR) reported its latest quarterly earnings on Wednesday, September 29. The furniture company's sales exceeded analysts' estimates.

The company reported net sales of $789.7 million for the first quarter. This is up 26% from revenue of $626.8 million during the same quarter last year, but exceeded analysts' estimates of $585.5 million.

"We had a strong start to fiscal 2022, as we experienced robust demand across our business while also successfully completing our acquisition of Knoll," wrote the company in a letter to shareholders. "Going forward, we are pleased to share that we will operate under the name MillerKnoll, and become one of the largest and most influential design companies in the world. The integration is progressing smoothly as we bring together the best of both organizations, and we are confident in our ability to deliver on our previously outlined cost synergy targets."

MillerKnoll reported a net loss of $61.5 million in net earnings for the quarter, or $0.49 per share. Last year at this time, the company reported $73.0 million in earnings, or $1.24 per share.

MillerKnoll, formerly Herman Miller, offers a variety of furniture for both office and home use. The company's Global Retail Segment had strong sales growth of over 30% from the prior year's quarter. The company noted in its earnings release that promotions are driving the global demand, including its first anniversary sale on gaming chairs.

Herman Miller, Inc. (MLHR) shares ended the week at $39.55, down 3.6% for the week.


Micron Beats Expectations

Micron Technology, Inc. (MU) reported quarterly and full-year earnings on Tuesday, September 28. The Idaho-based memory-chip maker's stock fell more than 4% after the report's release due to the company's outlook.

The company announced net revenue of $8.27 billion for its fourth quarter. This is up from revenue of $6.06 billion reported in the same quarter last year, but above the $8.23 billion analysts predicted. For the full year, the company reported revenue of $27.71 billion.

"Micron's outstanding fourth quarter execution capped a year of several key milestones," said Micron's CEO Sanjay Mehrotra. "In fiscal 2021, we established DRAM and NAND technology leadership, drove record revenues across multiple markets, and initiated a quarterly dividend. The demand outlook for 2022 is strong, and Micron is delivering innovative solutions to our customers, fueling our long-term growth."

Micron reported earnings for the quarter of $2.72 billion, up from earnings of $988 million a year ago at this time. The company earned an adjusted $2.39 per share, up from earnings of $0.87 per share.

Micron noted that the fourth quarter's revenue was the second-highest quarterly revenue in the company's history. The Embedded Business Unit led the way for the quarter with revenue of $1.36 billion, up 108% from the same quarter last year. The company provided guidance for the next quarter, with expectations of $7.65 billion, plus or minus $200 million in revenue and earnings per share of $2.00, plus or minus $0.10. Micron approved its first dividend payment of $0.10 per share, to be paid on October 18.

Micron Technology, Inc. (MU) shares ended at $70.99, down 3.6% for the week.


United Natural Foods Reports Quarterly Results

United Natural Foods, Inc. (UNFI) announced its fourth quarter and full-year financial results on Tuesday, September 28. The company's results missed analysts' expectations.

The company reported revenue during the fourth quarter of $6.74 billion. This is down from last year's same quarter revenue of $6.77 billion and missed expectations of $6.85 billion. For the full-year results, the company reached $27.0 billion in revenue.

"I'm excited to return to the food industry and join UNFI as we begin our next chapter of profitable growth in service to our customers," said United Natural Foods' CEO Sandy Douglas. "We're pleased with the finish to fiscal 2021 and appreciate the many contributions that my predecessor, Steve Spinner, made to UNFI. After less than two months on the job, I have been impressed with the passion and commitment of our associates in helping our customers navigate today's challenging operating environment."

For the quarter, the company reported net income of $43 million or $0.69 per share. This was down 18.9% from net income of $53 million, or $0.89 per share, reported during the same quarter last year. Full-year net income was $149 million, or $2.48 per share.

The Rhode Island-based health and specialty food wholesaler is the main supplier for Whole Foods. The company stated that sales in the fourth quarter were partially offset by growth in sales from the Supernatural channel. The company expects net sales for fiscal 2022 to reach $27.8 to $28.3 billion and earnings per share ranging from $3.60 to $3.90.

United Natural Foods, Inc. (UNFI) shares ended the week at $49.12, up 31.9% for the week.

The Dow started the week of 9/27 at 27,362 and closed at 27,683 on 10/1. The S&P 500 started the week at 3,334 and closed at 3,348. The NASDAQ started the week at 11,084 and closed at 11,075.
Yields Impacted by Inflation Data
Treasury yields remained volatile this week as Congress worked to avert a government shutdown. Key inflation data was released late in the week reflecting higher-than-expected inflation.

On Wednesday, Congress extended funding for the government through December 3. On Thursday, the bill was signed by President Biden hours before the deadline and prevented a disruption of government functions.

"Tonight, I signed into law the continuing resolution to fund the government through early December," said Biden. "I want to thank both houses of Congress—especially Senators Leahy and Shelby and Representatives DeLauro and Granger—for this bipartisan agreement, and for avoiding a government shutdown as we have seen so often in the past."

On Friday, the core personal consumption expenditures (PCE) price index, excluding food and energy, rose 0.3% to 3.6% year-over-year, topping economists' estimates of 3.5%. The Federal Reserve reviews the core PCE index and targets an inflation measure of 2%.

"We think the market is too sanguine on inflation, given big demand-pull factors (money supply/monetary conditions) and extreme cost-push factors (de-globalisation, rising house prices, rising commodity prices, deteriorating demographics, rising minimum wages, the rising cost of decarbonisation)," said Andrew Garthwaite, strategist at Credit Suisse. "We continue to see 10-year breakeven inflation rising to 2.5% by year-end and 3% by end-2022. This pushes up bond yields to 1.8% on a 6-month view."

The 10-year Treasury note yield closed at 1.47% on 10/1, while the 30-year Treasury bond yield was 2.04%.
Mortgage Rates Rise
Freddie Mac released its latest Primary Mortgage Market Survey on Thursday, September 30. Mortgage rates moved above 3% for the 30-year fixed-rate mortgage.

The 30-year fixed rate mortgage averaged 3.01%, up from last week's average of 2.88%. During the same time last year, the 30-year fixed rate mortgage averaged 2.88%.

This week, the 15-year fixed rate mortgage averaged 2.28%, up from 2.15% last week. Last year at this time, the 15-year fixed rate mortgage averaged 2.36%.

"Mortgage rates rose across all loan types this week as the 10-year U.S. Treasury yield reached its highest point since June," said Freddie Mac's Chief Economist Sam Khater. "Many factors led to this increase, including the Federal Reserve communicating that it will taper its support of the capital markets, the broadening of inflation and emerging energy supply shortages which compound other labor and materials shortages."

Based on published national averages, the savings rate was 0.06% as of 9/20. The one-year CD averaged 0.14%.
Published October 1, 2021
Previous Articles